7 Days Intensive Tantric Awakening Retreat Portugal 25th – 31st October 2022
October 25, 2022

-

October 31, 2022

1690€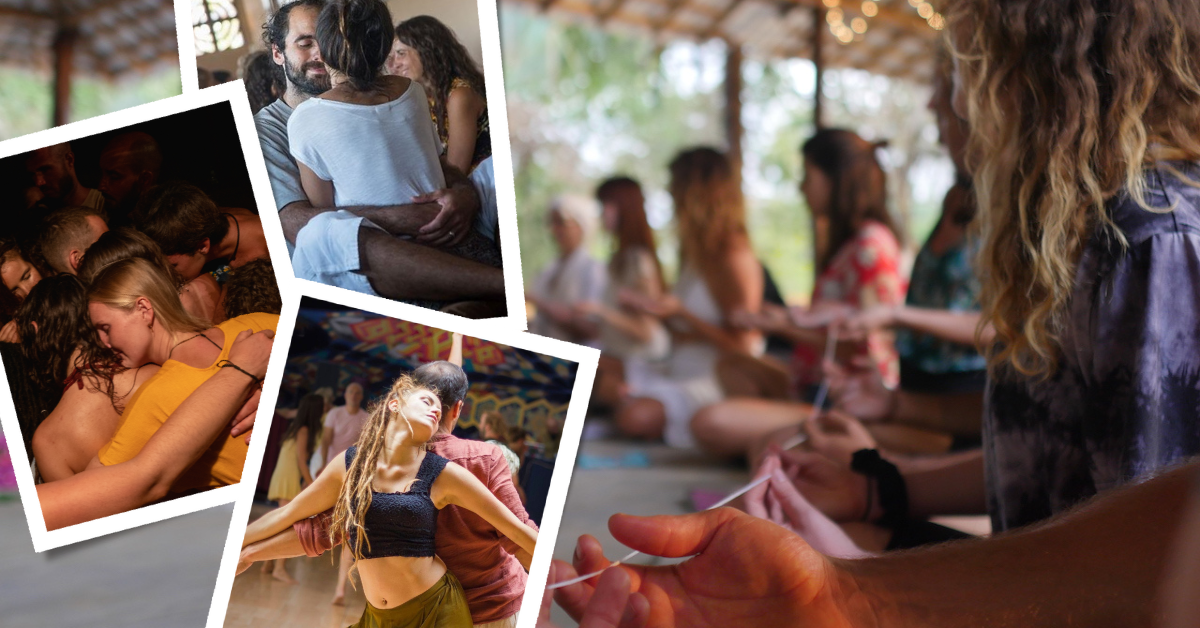 Are you really tired of sitting at home? 
Wonderful! ✨ Because in October, we are going to Portugal for a whole week to connect with nature and celebrate this beautiful life! 
Experience a comfortable living with the beautiful retreat center, cozy lounging, magnificent gardens, beautiful private lake, wholesome organic meals & breathtaking views as you partake in your spiritual awakening with the Tantra School of Love. 
Surround yourself with people and animals. We tempt you to take off your shoes, turn off your technology and tune out to this life-changing experience waiting for you. 
You are invited to join the "7 Days Intensive Tantric Awakening Retreat" which is all about loving and caring for yourself. We have a thoughtfully designed program which is a rich, practical experience based on the field of spirituality, conscious living, conscious love, meditation, and energy; The invitation to step into the heart-based tantric path is for everyone, any age or gender, whether single or in a relationship.
So are you ready for some self-pampering and undergoing an awakening that stimulates compassion, empowerment, and self-healing?
This program is for you if you're looking to …
Receive a comprehensive, integrated emotional and relational education.

 Learn how to receive and share the heart-based love you have been chasing.

Shift your relationships from fear to trust, intimacy, love, and partnership.

Experience what it means to be held within a loving tribe. 

Transform your fear, shame, and conditioning into your greatness, creative force, and self-awareness. 
Join us in this unique tantric experience where we break old patterns and learn to flourish again.
True Nature of Love Foundation, Level 1
Date: October 25th- October 31st, 2022
Location: Algarve, Portugal 🇵🇹
Registration Link/ for more details visit: : https://tantraschooloflove.com/level-1-foundation/
Happy awakening!