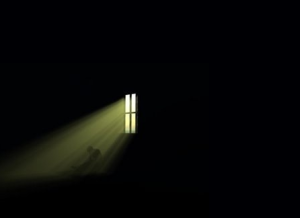 Practices Included in Darkness Retreat
Silent Meditations
Music Meditations
Breathing Meditations
Sound Healing
5 Senses enhancement exercises
Group energy exercises



Daily Schedule

06:00 – 06:30     Wake up

06:30 – 07:00     Meditation

07:00 – 08:00     Tantra Yoga practice

08:00 – 09:00     Breakfast

09:30 – 11:30     Lectures and Practice

12:00 – 14:30     Lunch & Rest

14:30 – 17:00     Lecture and Practice

17:00 – 19:00     Dinner & Rest

19:00 – 20:00    Q&A

20:00 – 20:30    Meditation

21:00                   Bed Time

* Please Note: Suggested Program and daily schedule subject to change.
Rejuvenate Yourself With Our Tantric Darkness Retreat
The Darkness Retreat is experienced in spaces completely free of light, bringing a significant shift in the consciousness of the practitioner. The Tantra School of Love introduces comprehensive darkness retreat programs to help you deepen your meditation practice by staying in our dark room space specifically designed to experience the darkness retreat.
The practitioners have the option to choose the length of the retreat, choosing from 3, 5, 7 or 10 days . You could find even more information about play free pokies. Meals and any other support that you may need during the retreat are provided.
In the darkness retreat experience you are able to connect with the deeper aspects of yourself. Just like returning to the womb, you will feel like you are beyond the stimulation of life and you will have the opportunity to rest in the deep peace of your true nature.
When you stay in darkness for an extended period your brain releases DMT,  a chemical that is naturally released when you are born, after death or when one consumes a strong power medicine such as Ayahuasca, which is a Shamanic power plant. Your brain starts producing DMT naturally when you spend enough time in darkness, which facilitates transcendental and spiritual experiences.
Information & Registration

Location
The Tantra School Of Love Workshops are held at various locations around the world.
The locations are carefully chosen to provide a positive and appropriate atmosphere. Please check our calendar for relevant dates and locations.
Pricing

Our pricing options are based on the, "Give more than you take"principle, allowing those who can contribute more to assist others that are limited with their resources will be able to participate in this program as well.
Please check our calendar for the different pricing options of our programs.
To join the Level five, please complete the  following  form here and state clearly what is your main reason and motivations to join the workshop.
Join our program and experience how to love, serve, honor, support & co-exist within all life. Beginning first with your own.
Please note
Singles & couples are welcome to participate.
You can schedule private consultation sessions during the workshop.
Limited Space. Book your space in an advance to avoid any inconvenience.
We highly recommend you to take few additional free days after the retreat program to re orient yourself.