Welcome to the True Nature of Love Retreat
Discover the Sacred Path of True Connection

Breathe, Connect, Transform: Embrace Tantra's Life-Altering Journey
Are you undergoing lack of confidence with no connection with your body and emotion? Has your relationship become stagnant and your life meaningless? Have you failed to find a purpose in life?
Welcome to the True Nature of Love Retreat in the heart of Belgium, a transformative journey that transcends boundaries and unlocks the profound dimensions of intimacy, connection, and creative life force. As global advocates of love, we invite you to join us on this extraordinary retreat that delves deep into the realms of self-awareness and trust, igniting a vibrant, authentic, and conscious life.
Leave your email below for more information
Unwind, Release Stress, and Find Inner Peace
Modern life can be hectic, leaving us feeling overwhelmed, stressed, and disconnected from our inner selves. But there's a path to tranquility, and it's found within the transformative practices of Tantra. The True Nature of Love Retreat is a soulful and immersive program designed to guide you on an exploration of love in its most authentic and expansive form.
Self-Awareness and Inner Transformation
Through guided practices and meditations, you will cultivate self-awareness, unlocking the depths of your being and awakening the authenticity of your love.
Sacred Rituals and Practices
Engage in heart-opening rituals, conscious touch, and tantric techniques that enhance your connection with yourself.
Mindful Communication
Discover the power of conscious communication, fostering understanding and compassion within your relationships.
Energetic Alignment
Learn to channel and harmonize your creative life force, revitalizing your vitality and passion for life.
Nurturing Community
Connect with like-minded individuals who share the desire to deepen their experience of love and connection.
Discover Lasting Transformation
Tantra School of Love is dedicated to everyone seeking to explore profound self-discovery, and who are curious, open-hearted, and eager to journey into the depths of love's true essence.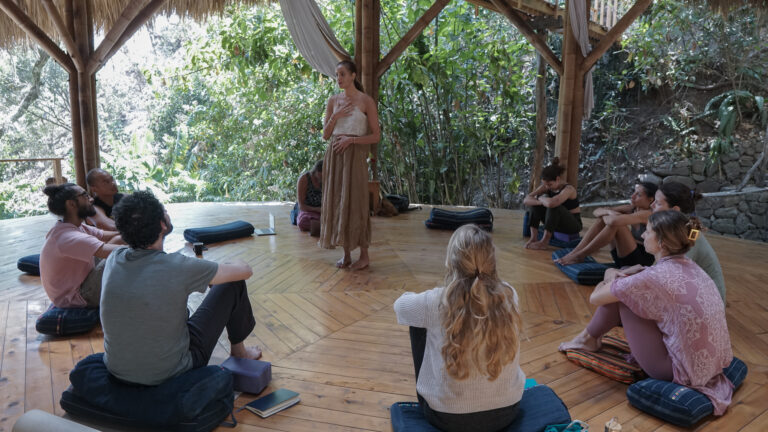 Ready to Embrace Your True Nature of Love?
 Book a call with one of our lead facilitators today. Our experts are here to answer your questions, understand your unique needs, and guide you toward an experience that will reshape your relationship.
Last few slots available on a discount of 100 euros off. 
What people have to say about us?
"Embarking on this retreat was one of the best decisions I've made for my personal growth. The experience helped me shed inhibitions, fears, and past baggage that had been holding me back. I've learned that pleasure and spirituality can coexist beautifully. It's like discovering a secret world within myself that I never knew existed. I'm grateful for the transformational journey this retreat introduced me to."
As a busy professional, stress had become a constant companion. I turned to this retreat seeking relaxation and a way to reconnect with myself. Little did I know that it would be a holistic journey that touched every aspect of my life. The mindfulness and breath work techniques have not only helped me find inner peace but have also improved my focus, creativity, and overall well-being. This has truly been a game-changer for me."