True Nature Of Love Tantra Foundation
7 Days Tantric journey of Life, Love & Nature
at 

Lake Atitlan, Guatemala
The True Nature of Love Level 1 – Foundation, an in-depth program, is designed to open the door for you to walk in and start a life-changing blissful journey. The program is a rich, practical experience based on the field of spirituality, conscious living, conscious love, meditation, and energy; The invitation to step into the heart-based tantric path is for everyone, any age or gender, whether single or in a relationship. Using our unique method of studying and practicing Tantra will allow you to discover your path in this world that says a big "YES" to experience life at its richest potential. This program will be a journey into the depth of your being. Together we will embark on a quest to unite heart and mind, body and soul, and spirituality.
Why join the True Nature of Love ?
Receive a comprehensive, thorough, integrated emotional, relational and sensual education.

Learn how to receive and share the heart-based love you have been chasing.

Discover the true nature of bodily energy and how you can harvest that as the source of your creativity and power.

Shift your relationships from fear to trust by exploring your deepest longings around intimacy, love, and partnership.

Experience what it means to be held within a loving tribe. Bringing our most isolated parts back into connection. 

Deepen your experience of intimacy, connection, and creative life force through self-awareness and trust.

Learn what it means to be a whole human being. To welcome all of you in heart, body, and soul. Transform your fear, shame, and conditionings around who you are as a being, and step into your greatness.
During the Foundation workshop, you will participate in the following introductory programs:
Tantra philosophy as life path
Energy work & the Chakra system
Tantra Yoga techniques & practice
Various meditation exercises & breath work
Tantric Rituals and Ceremonies
Ecstatic dance and Conscious Movement
Tools to navigate in intimate relating
All of the above-mentioned programs are designed to experience:
Awareness of the entire self.
Life is a continuous bliss.
Our body and soul as an endless source of creative energy
Self-analysis with the question
"Who Am I ?" "Why i am here ?"
During our program, you will be introduced to the significance and the perfection of your senses, mind, sensations, emotions, and body.
It will guide you to deepen into the understanding of the essence of the self, experiencing life in a more profound way, to discover the True nature of love.
Daily Schedule
08:00 – 08:45 Meditation circle
08:45 – 10:00 Tantra Yoga practice
10:00 – 11:00 Breakfast
11:00 – 12:30 Lectures and practice
12:30 – 15:00 Light Lunch & Break
15:00 – 17:00 Lectures and practice
17:00 – 18:30 Dinner & rest
18:30 – 21:00 Evening program and Q&A
* Suggested Program and daily schedule is subject to adjustments according to each day specific plan.
Complimentary activities :
Sauna

Campfire

Plant Bath
The Yoga Forest is a sacred sanctuary on Lake Atitlán with ancient Mayan altars and natural springs that have been protected as a natural reserve in order to honor the land and the heritage of its people.
Connect to Mother Earth and create space for transformation and self-healing. Enjoy the 7 days True Nature Of Love Foundation Retreat in beautiful natural Temples.

Enjoy the peace and tranquility of mountains looking out over Lake Atitlán towards volcanoes San Pedro, Toliman, and Atitlán. Offering a unique retreat space within a tropical forest with amazing views, comfortable beds, delicious vegetarian meals and friendly community living.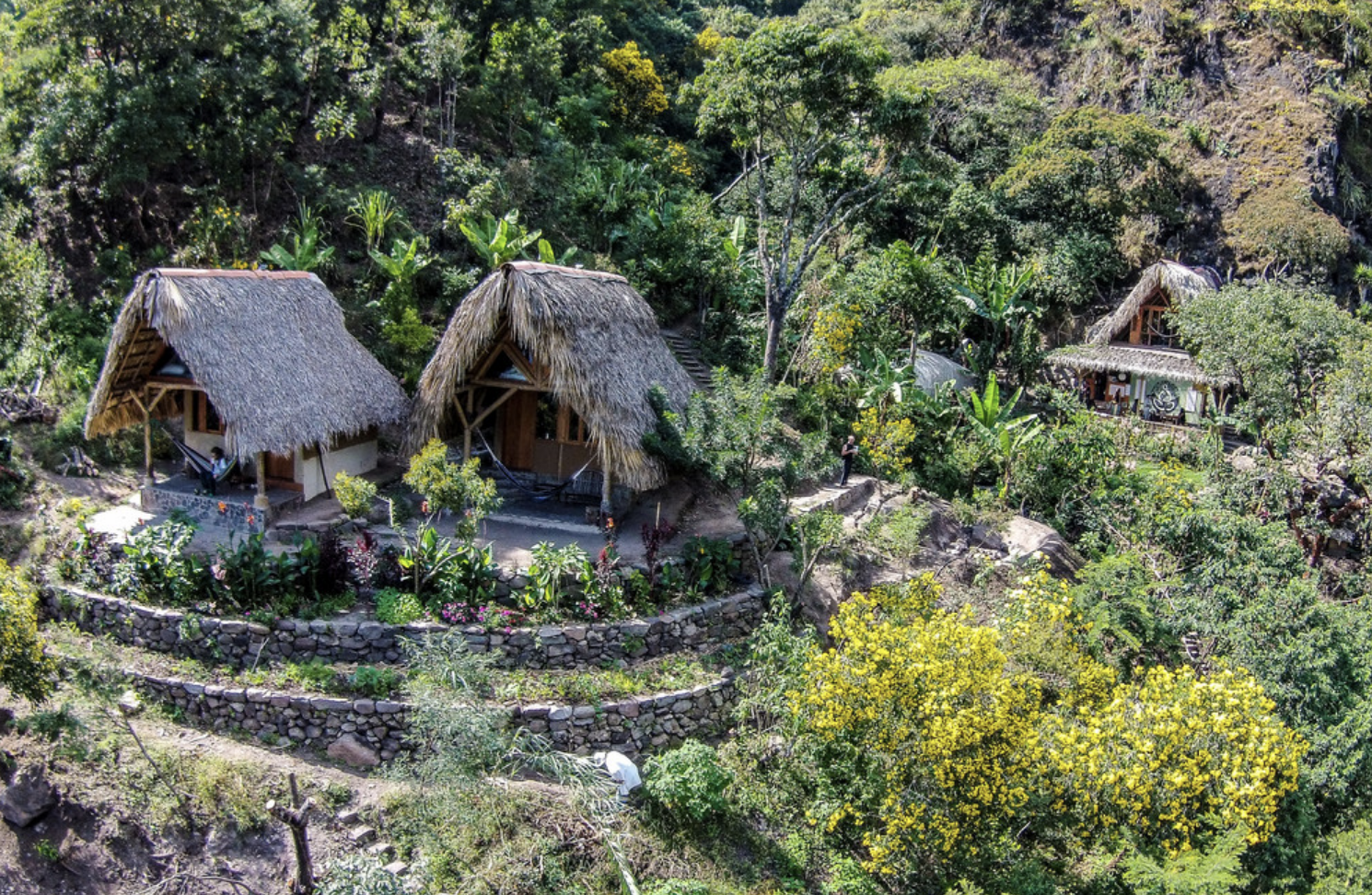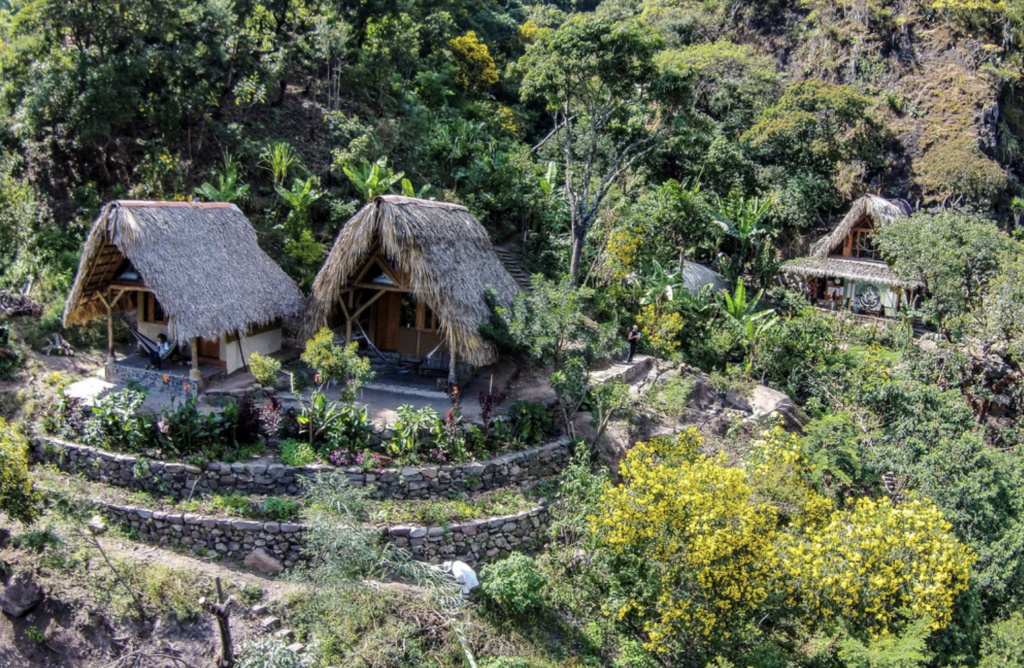 Looking out over Lake Atitlán and its surrounding volcanoes, the shared cabañas accommodate 2-4 people, depending on the cabana. The Lakshmi cabana has 4 twin beds, and the Rama and Sita cabanas have two queen beds, one in the loft and one on the bottom floor. Using natural building techniques, the  cabañas are constructed with either bamboo or cypress, palm roof and natural adobe walls or traditional bahareque (wattle and daub) of this area. The beds are comfortable, with warm feather duvets and pillows, and decorated with Peruvian Shipibo fabrics and Guatemalan Cushions.
Nestled in the lush, forested mountainside, the Writer's Cabin offer a refuge of privacy overlooking the treetops. With the perfect large writer's desk and amazing lake and forest views, these cabins feature small terrace to relax and enjoy the view and can accommodate 1-2 people with a queen bed.
With wonderful views of Lake Atitlán and the surrounding volcanoes, private rooms Radha & Krishna are located under our Shakti Shala and accommodate one or two people in a queen size bed. The beds are comfortable with warm feather duvets and pillows and decorated with Guatemalan cushions
FLY: La Aurora Airport (50 miles).
Morning Travel Recommended. If you would like an escort service to The Yoga Forest once you arrive in the town of San Marcos, please arrange to take an 8-9 am collective shuttle (Q100) from Antigua (or you can request a 9-10 am private shuttle for Q800) in order to arrive with plenty of time. Private shuttles are recommended and can be arranged for a direct service from Antigua or Guatemala City to San Marcos La Laguna for Q1083 (US$140).
We will arrange a complimentary escort service up to the Yoga Forest from Circles Cafe 7 days a week. Please inform our staff of your planned arrival date and we will have our escorts meet you promptly at 1 pm at Circles Cafe. Please plan your travels accordingly, either by spending a night in Antigua to make a morning shuttle or staying in San Marcos la Laguna a night early. Our drivers will meet you on arrival at the airport, or hotel, and upon arrival show you to Circles Cafe to await the 1 pm complimentary ESCORT SERVICE.
7 days Retreat, 6 nights accommodation.

3 healthy and nutritious meals daily:  Breakfast, light lunch, and dinner.

Unlimited spring water, Herbal Tea, and Fruits.

Dietary : Organic, Ayurvedic, and vegetarian.

Tantra yoga practice

Tantric breathing and meditation practice

Energy work and the chakra system

Meaningful lectures and exercises.

Ecstatic and Tantric dance.

Self-exploration practice.

Tantric awakening.

Daily evening activities.

Question and answer sessions.

Small groups to ensure the best experience.

Fast email response, support, and organisation.

Joining a growing international community of like-minded dedicated to growth.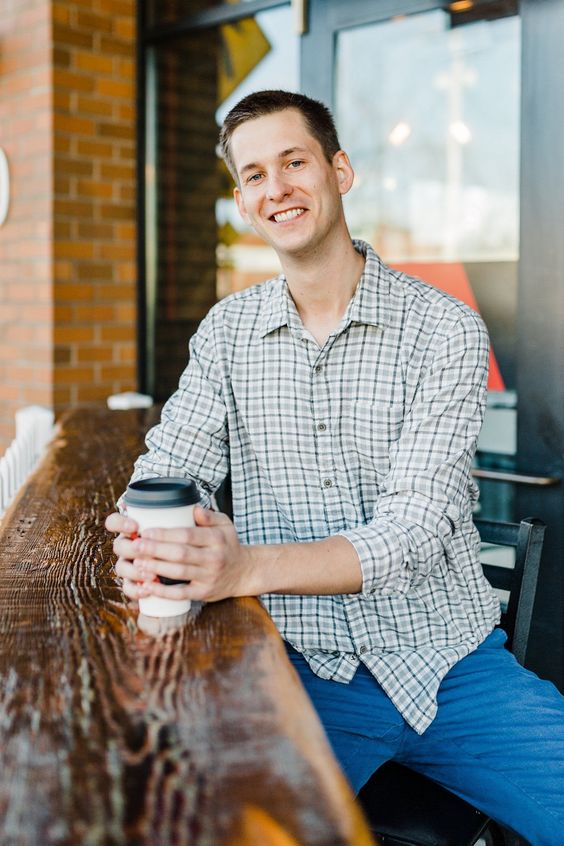 James
Loved retreating with such a lovely community, connecting with the facilitators and the group. The whole experience was made better by the views that surrounded you while you retreated.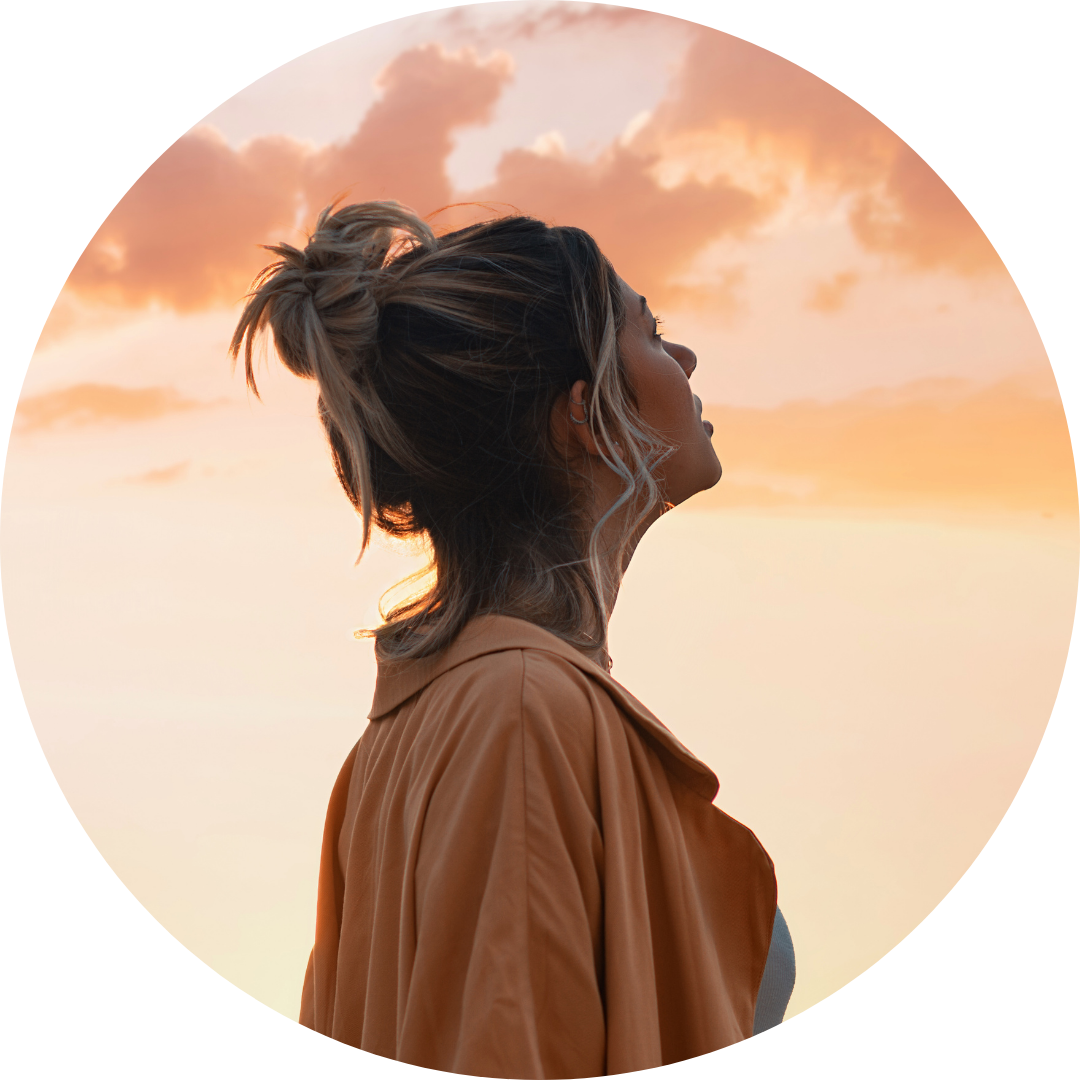 Liz
I wish I could explain how I felt at that moment. It felt like my emotional baggage finally snapped open and all my feelings came pouring down uncontrollably. I had witnessed an awakening, a rejuvenation. It was an extraordinary feeling because I felt like I had shed my past off of my skin- all the hurt, shame, fear, sorrow, and hopelessness was scrapped off me.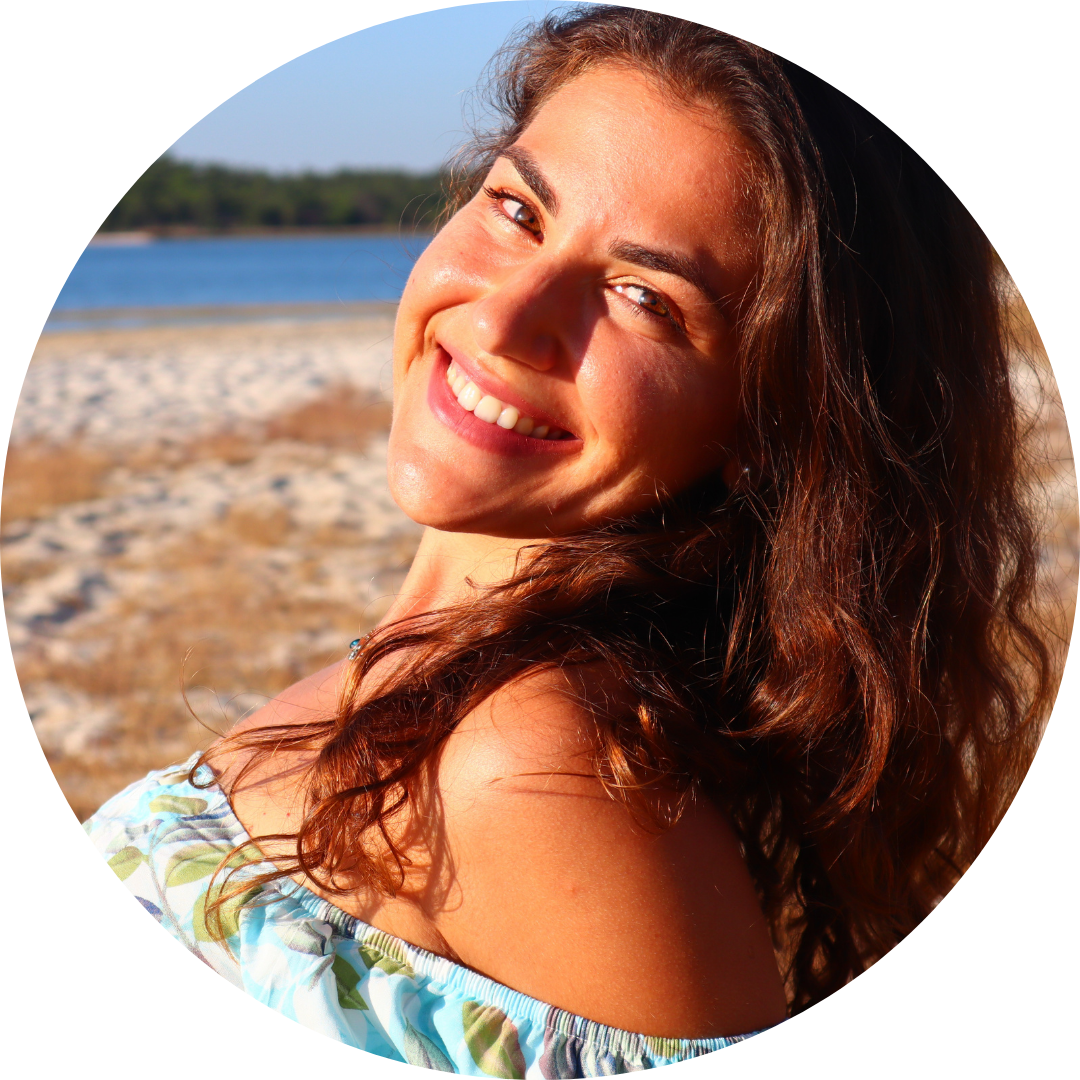 Claire
Worth spending every penny for. Loved the environment, facilitators, views and activities. Truly a home away from home.
Guatemala Foundation 2023
7 days Retreat, 6 nights accommodation.

Upgrade your accommodation to private room (additional cost)*

2 healthy and nutritious meals a day & a wholesome snack

Tantra courses and practices
For deposits/ refunds/ cancellation policy, click here
*For accommodation options and upgradation click here